Lisa Leduc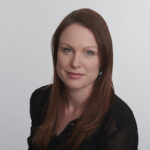 The North Grenville Community Fund - Advisory Committee is pleased to welcome Lisa Leduc as part of our events team!!
Lisa was born and raised in Cornwall and attended Algonquin College in Ottawa to obtain her Small and Medium Enterprise Management Diploma as well as her Business Marketing Diploma.  Lisa took a year off from school and decided to go right back but this time to Sir Sandford Fleming and obtained a Postgraduate certificate in Advertising and Marketing Communications.
In Lisa's spare time, you will often find her walking outdoors with her dog Roseanne.  She loves camping and being in nature.
Currently, Lisa is working as a Marketing Director for Yazdani Family Dentistry.  We are excited to have her on our team working with us to bring our fundraising events to life.​